The history of Kirishima Shuzo begins with a culture of shochu deeply rooted in the lands of Southern Kyushu.
1916

Founding
Founder Kichisuke Enatsu begins manufacturing Honkaku Shochu in Kawahigashi, Miyakonojo, Miyazaki Prefecture under the Kawahigashi Enatsu Shoten name, the forerunner of Kirishima Shuzo.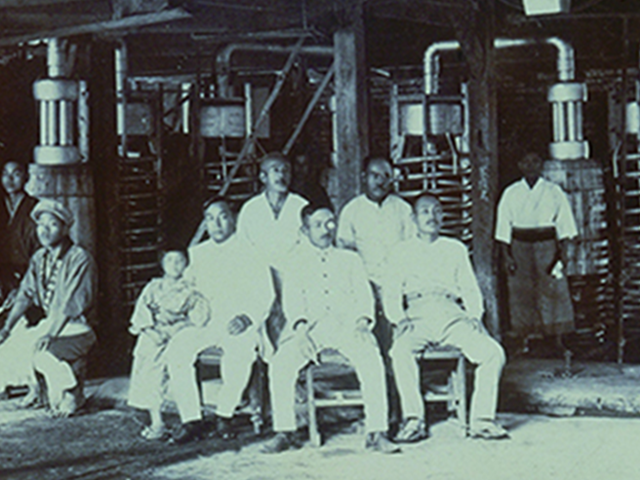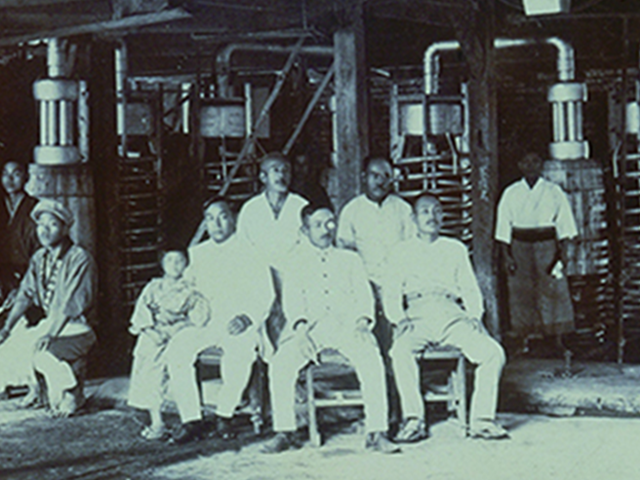 1945: Junkichi Enatsu, second generation leader
Junkichi Enatsu, highly respected as a blender, takes over the family business. In 1949, he reorganizes the company as Kirishima Shuzo Co., Ltd. and assumes the role of president.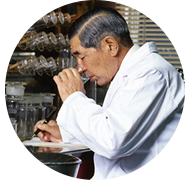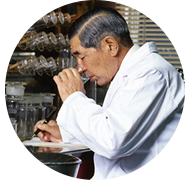 1955

First well successfully drilled; waters later named Kirishima Rekka-sui.
1957

At a meeting of the Kyushu Old Style Shochu Council, held in Hitoyoshi, Kumamoto Prefecture, Junkichi Enatsu proposes the name "Honkaku (authentic) Shochu" for what was then known as Otsu-type shochu.
1965-1970

Kirishima Shuzo begins using Kogane-Sengan sweet potatoes, one variety considered ideal for producing shochu, as the raw ingredient in its sweet potatoes shochu.
1983

Tokyo office is opened.
1985

Osaka office is opened.


1986

Shibita Factory completed
Kirishima Shuzo leads the industry in introducing cutting-edge equipment.
Today, the factory offers tours where visitors can observe the actual shochu manufacturing process, and welcomes visitors from at home and abroad.
Factory Tours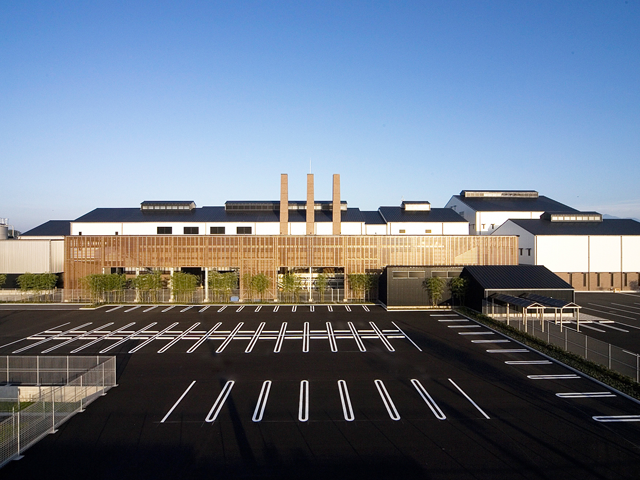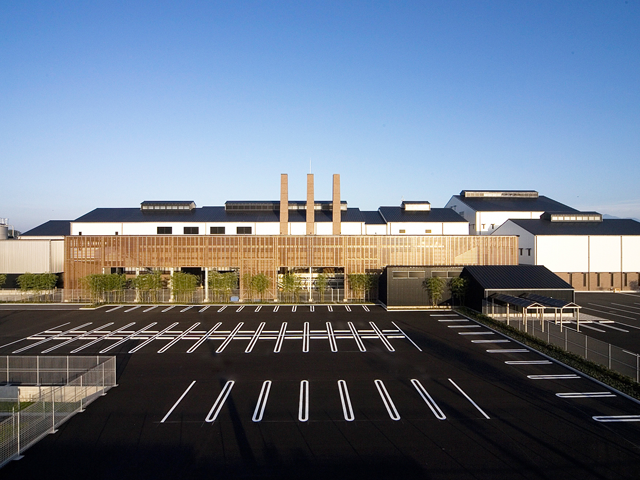 1988

Fukuoka office is opened.
1996

Yoriyuki Enatsu becomes Kirishima Shuzo's third-generation president.
Miyazaki office opened.
1998

Kuro Kirishima, a black koji-based Honkaku Shochu, goes on sale limited in Miyazaki Prefecture, followed by a nationwide launch in 1999.
2000

Company obtains ISO 14001 environmental management certification. The Kirishima Festival is held at Kirishima Factory Garden (and twice annually, in spring and fall, in subsequent years).
2003

Aka Kirishima, made using Murasaki-Masari sweet potatoes, is launched in limited numbers.
2006

Construction of the expanded Shibita factory is completed. Construction of a shochu lees (a by-product of distillation) recycling plant is completed at the Main factory.
2008

Shochu lees recycling system wins the New Energy Foundation Chairman's Award at the 12th New Energy Awards.
2009

Shibita factory wins the 2009 Chairman's Award from the Japan Greenery Research and Development Center.
2011

Construction of the expanded Main factory is completed.
2013

Kirishima Shuzo reaches No.1 in shochu industry sales for the first time (for fiscal 2012).
*Per Teikoku Databank research
2014

Kirishima Shuzo wins the Minister of Agriculture, Forestry and Fisheries Award at the 23rd Global Environment Awards.
Begins sweet potato power generation business.
2015

Shiro Kirishima Honkaku Shochu is launched nationwide.
Shifts to a holding company structure.
2016

Kirishima Shuzo wins the Agency for Natural Resources and Energy Commissioner's Award for Energy Efficiency (industrial division) at the Energy Conservation Awards for fiscal 2015.


2016

100th anniversary
In May of 2016, Kirishima Shuzo marked the 100th anniversary of the brand that made shochu a national drink.
Under the corporate slogan of "spurring passion from quality," the company continues to create and offer value, inspiration and reliability, while aiming for even greater growth.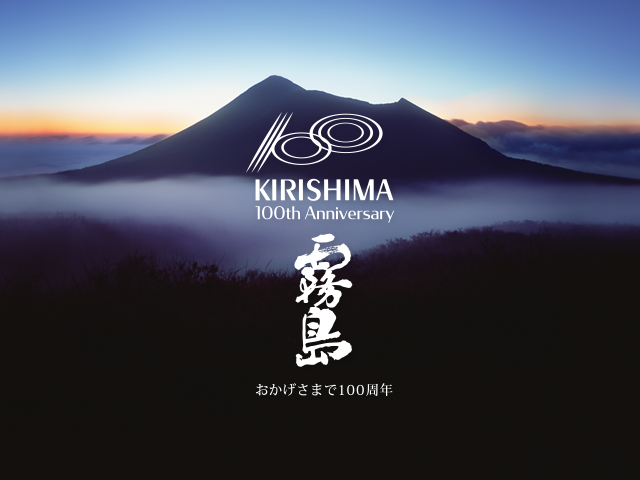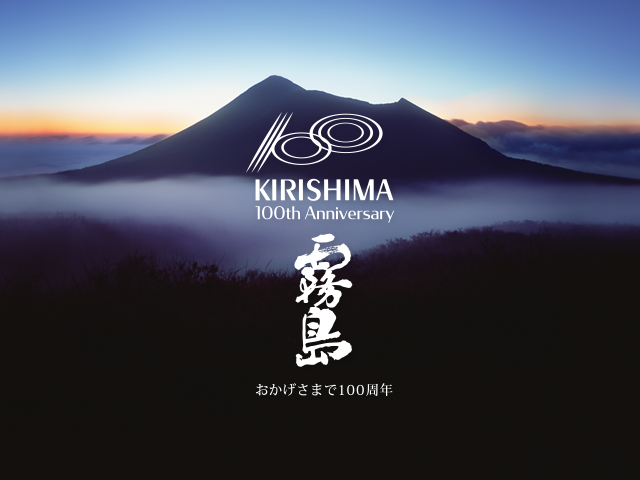 The birth of Kenreishu
As times have changed, Kirishima Shuzo has taken on new challenges.
One of these is the development and productization of a completely new category we call our Kenreishu Series, an unprecedented type of shochu that focuses on establishing health benefits through products such as Kin Kirishima, which incorporates plant worms fungi long used in traditional Eastern medicine.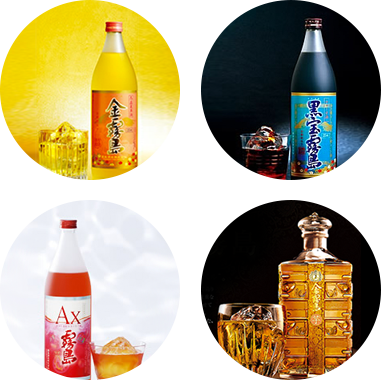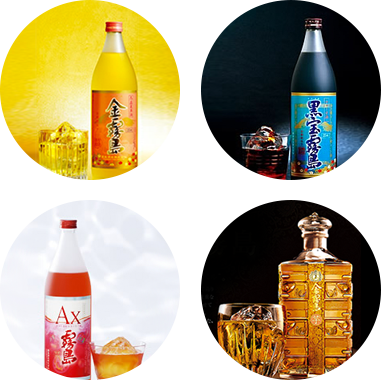 Headquarters address: 4-28-1 Shimokawa-Higashi, Miyakonojo, Miyazaki Prefecture 885-8588,JAPAN